Welcome to a wiki dedicated to the MMORPG Drakensang Online! This place is where players can view, edit, and contribute to this wiki's knowledge regarding the game.


Drakensang Online is the epic new action RPG game that features extraordinary 3D graphics and effects and heralds the next generation of free-to-play online browser games.
With the ability to customize your character, skills and magic powers like never before, join your comrades to wage a brutal war against evil in this legendary new game.

Poll on proposed gearless PvP closed.
1356 people voted:
Against the changes - 71%
For the changes - 29%
As of today we know they are going with the changes even if the majority of the players are not supporting them.
Enough said, how much the player's feedback is worth to them.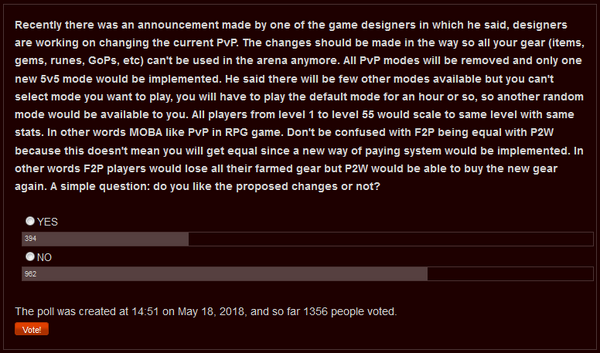 Bonus Codes:

FULLMOONFRIDAY
MATERIDRAKEN
MATERIFRAGMENTS

From Disaster to Master Crafting Quest Guide
Crafting - extension
DSO FansiteKit
Ask the Gurus in English

Upcoming :

Defeat the Undefeatable XIII


R216


---
---

---
Everyone is welcome and free to edit or create a new page.
If you want to help but you're not sure where to start, try improving the various stub articles by expanding them.
Help expand our gallery by adding pictures from the wanted images list.
If you are new to Wiki editing, a Basic Guide can help get you started.
To create a new page, just type the name of the title in the box below: