Start: 15th June 2017
End: 16th July 2017 (extended to: 18th July 2017)
Main Progress
Challenges
Required Fees
Challenge 1
Challenge 2
Challenge 3
Challenge 4
Shop
Maps
Castle Ravecaw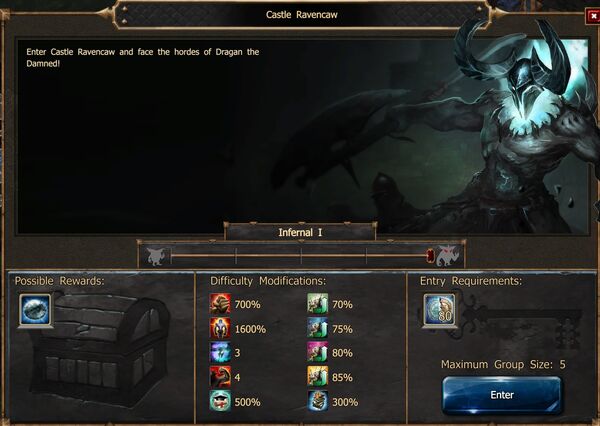 Enter Castle Ravencaw through Kingshill.
Quest Chest
Gloomy pastures
Map quest: A Headless Fight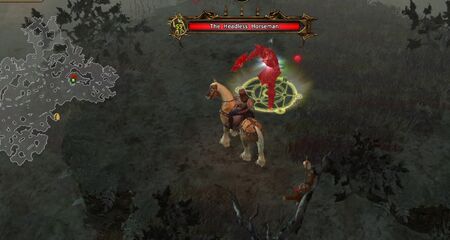 Dungeon in the Sulfur Desert
Map quest: Call a Foe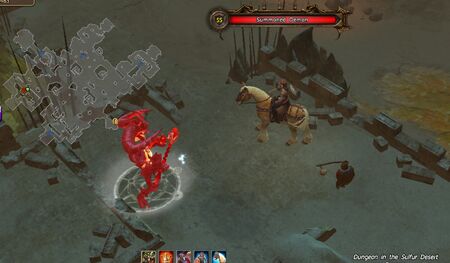 Dragan's Excavation Site
Map quest: A Royal Threat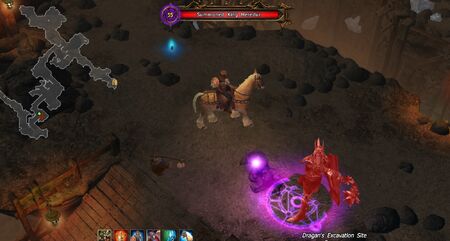 Iron Forest at Night
Map quest: The Walking Dead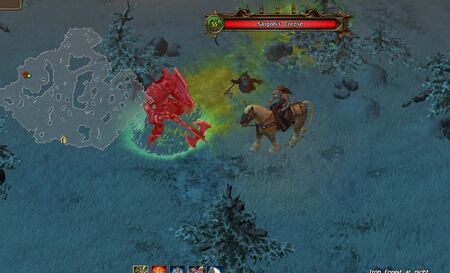 Dragan's Refuge
Ghastly Grave
Cursed amphoras
Unique Items
Crafting Dragan's Weapon
Get all4 parts from administrators in each map and from progress bar.
To craft the Tier 2 weapon you must combine 4 parts at the workbench:
Dragan's Weapon Enchantments
Besides the regular version of the Tier 2 weapon (coloured in Light Blue), there exist 3 "enchanted" Tier 3 versions:
Fiery (Coloured in Red) Gives Fire resistance.
Poisonous (Coloured in Green) Gives Poison resistance.
Lightning (Coloured in Yellow) Gives Lightning resistance.
Each version gives resistance for it's respective enchantment element and a special unique bonus.
To craft an enchanted version of the weapon you need to combine at the workbench the following parts:
Dragan's Weapon (You can use any version of it, either the normal or enchanted one)
3x Special stones of the desired element
These three types of special stones

,

,

can be obtained from
Foxarrific Chest of Elemental Intel and from the Wooden Chests located next to Agent 001, Agent 002, Agent 003, Agent 004 in Castle Ravenclaw (in any difficulty). The Wooden chests will be accessible ONLY after you have opened the 3 regular ones.
Event Items
To be edited and updated

Crafting Items
Daily Challenges
Quests
Note: Some of the quests that used to be daily quests are no longer daily quests but regular ones. Some of the articles are updated and the rest of them will be updated until the end of the event.

Challenge Quests
Community content is available under
CC-BY-SA
unless otherwise noted.